16151 – 16171 Pine Ridge Road, Ft Myers, Florida, 33908
---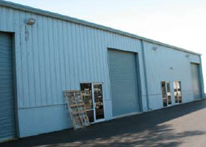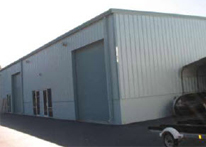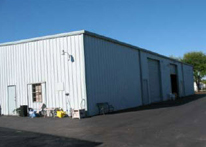 Property Overview:
---
Pine Ridge Road is a 18,000 sq ft three-building single-storey industrial flexible space building located on 1.65 acres in Fort Myers, Florida.
Building 1 (closest to the road) was constructed in 1985. Buildings 2 and 3 were constructed in 2000. The buildings are configured into 7 tenant flexible spaces, although the third building (6,000 sf) could be further partitioned a later time.
The building is being acquired as a bank foreclosure at $41.67 per square foot, a significant reduction to replacement cost, which is expected to be approximated $100 per square foot for a building of this quality.
Financial Information:
---
Disclaimer: Information provided about forecast annual net cash flow and cash on cash returns are derived from unaudited financial projections. Such forward-looking statements are not guarantees of future performance and involve known and unknown risks, uncertainties, assumptions and other important factors, many of which are beyond the control of the Responsible Entity. The Responsible Entity cannot and does not give any assurance that the results, performance or achievements expressed or implied by the forward-looking statements will actually occur and investors are cautioned not to place undue reliance on these forward-looking statements.
| | |
| --- | --- |
| Acquisition date | 15 April 2014 |
| Contract purchase price | $750,000 |
| Original listed price | $799,000 |
| Discount to listing price | $49,000 |
| Independently appraised price | $780,000 |
| Occupancy at purchase date | 100% |
| Finance terms | Cash |
| Gross Building Area | 18,000 sq ft (1,672 sq mtrs) |
| Land size | 72,051 sq ft (6,693 sq mtrs) |
| At purchase estimated net operating income | $72,685 |
| At purchase estimated cap rate | 9.44% |
| At purchase estimated cash on cash return | NA% |
Further Notes:
Currency: All numbers are shown in USD. Returns shown have not been translated into Australian dollars as the exchange rate varies. A AUD:USD exchange rate below AUD1:USD1 will increase the percentage return. A AUD:USD exchange rate in excess of AUD1:USD1 will decrease the return.
Management costs: Returns shown above include US management costs, but exclude the management fee charged by the Responsible Entity (1.98% per annum of Gross Assets).
Returns: Returns prior to the property being stabilized are expected to be lower than those forecast above as once off due diligence costs are absorbed, and as less income is received from vacancies as at purchase date. Unless otherwise noted, properties are expected to be stabilized within 12 months of acquisition.
Aerial Picture:
---
More information on key terms:
---
| | |
| --- | --- |
| Net operating income: | Operating income – operating expenses |
| Capitalization rate: | (Net operating income ÷ Purchase price) × 100 |
| Cash on Cash return: | (Annual cash back ÷ Cash down) × 100 |
| At purchase capitalization rate: | Using unaudited management forecasts, the estimated capitalization rate at purchase date. |
| At purchase cash on cash return: | Using unaudited management forecasts, the estimated cash on cash return at purchase date. |