Management Team
Governance Structure
The Fund is governed on two levels.
The first is the Board of Directors, which presently consists of three directors (see below). The Board provides executive oversight and concentrates on vision, strategy, compliance and portfolio / financial performance. The Board usually meets monthly online or in person in Melbourne.
In addition to the Board there are various operational teams or sub-committees – portfolio oversight, property acquisition / due diligence, and property management. Information on each sub-committee is provided below.
Board Of Directors
Plantation Capital Limited is the Fund's Responsible Entity, and is responsible for the overall management of the Fund and is subject to various duties under the Corporations Act, including duties to act honestly, exercise care and diligence and act in the best interests of investors.
The board of the Responsible Entity comprises three directors. The Directors of the Responsible Entity are:
---
Stephen (Steve) McKnight
Chairman
Chartered Accountant, Diploma Financial Services
Steve, a qualified chartered accountant and experienced investor, is recognised as one of Australia's foremost authorities on property investment as a means of creating personal wealth.
Since buying his first investment property in May 1999, Steve has completed hundreds of property transactions.
Presently, his real estate portfolio includes a significant portion of USA properties on a co-ownership basis, including single family homes, multi-family homes, and commercial real estate (including four mobile home parks).
Steve is the co-founder and current Chief Executive Officer of PropertyInvesting.com, a website that is committed to educating investors on how to successfully use real estate to create wealth. His first book, From 0 to 130 Properties in 3.5 Years, has sold over 200,000 copies.
Steve has been featured as an expert investor in the print media, on television and on radio. He has contributed keynote addresses on real estate investing in Australia, New Zealand, Asia, Canada and the USA.
---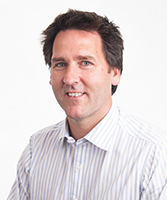 Paul Harper
Master of Entrepreneurship and Innovation, Bachelor of Business (Accounting), Chartered Accountant
Paul has been providing financial advisory services to corporations, institutions and high net worth individuals for the past 22 years.
Until November 2011, he worked as the Managing Director of Jeena Limited, a Melbourne-based firm of Chartered Accountants that provided family office services and specialised investment opportunities to select, high-net wealth clients and families.
Paul has a Masters in Entrepreneurship and Innovation and a Bachelor of Business (Accounting). He is a past member of the Institute of Chartered Accountants.
---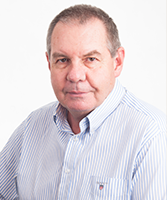 Keith Woodhead
BSurv, Grad.Dip. (Town Planning), MBA
Keith is a highly experienced property professional with specific expertise in areas including acquisitions, disposals, subdivision, leasing, construction, and project and development management. His property-based experience also includes direct property assets, and listed and unlisted property trusts across a range of property sectors including residential, retail, industrial and commercial.
Much of this work has been within the property funds management sector, where he has been largely responsible for debt and equity raisings, offer document preparation, product management, corporate governance, compliance and transaction management.
---
Sub Committees
Portfolio Oversight
Ozinus Realty, LLC is the US limited liability company that is a Real Estate Investment Trust (REIT) for US tax purposes. This is the holding entity, which in turns owns a separate LLC for each property owned, and which may include multiple land parcels in some circumstances. For example, Ozinus Rams Plaza, LLC (controlled by Ozinus Realty, LLC) owns multiple land parcels that comprise the overall investment that is Rams Plaza.
Steve McKnight is President of Ozinus Realty, LLC and each subsidiary LLC. Rich Hering – a US citizen and Vice President of Ozinus Realty, LLC and each subsidiary LLC.
Property Acquisition / Due Diligence
Each property acquired by the Fund is subject to a detailed due diligence process and submitted to Steve McKnight for review.
Property Management
Property management is handled by a purpose created taxable REIT subsidiary called Sunizo (Ozinus spelt backwards), based in Ft Myers – Florida.
Once a fortnight Steve McKnight meets online with the Sunizo team to review the occupancy and delinquency of each property in the portfolio, together with strategies that can be implemented to improve returns for investors.