1013, 1015, 1017 & 1019 SE 12th Avenue, Cape Coral, FL 33990
---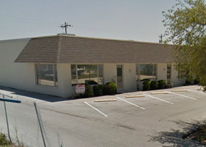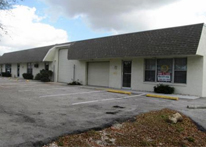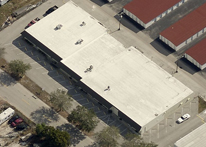 Property Overview:
---
This property is across the street from 1221 SE 9th Terrace, Cape Coral. It was acquired as a 'For Sale By Owner' from an out of town vendor who wanted a quick sale.
As an out of town manager, the vendor had found the property difficult to lease up and was only 4% occupied at purchase. That said, rental demand in the area is strong as that part of Cape Coral has a very small commercial / industrial property district, and the Fund's property managers are very confident that they can lease up the space within six months.
Although there are a variety of street addresses, the premises is in fact a single building that was constructed in circa 1979, but with additions and improvements as needed over the years (including a new roof in 2004).
According to the current configuration, there are seven tenant spaces of varying sizes comprising a total of 18,700 square feet of gross lettable area.
The purchase price of $34.06 per square foot is a significant discount to the estimated insurance replacement value of $1,442,500.
Property / Financial Information:
---
Disclaimer: Information provided about forecast annual net cash flow and cash on cash returns are derived from unaudited financial projections. Such forward-looking statements are not guarantees of future performance and involve known and unknown risks, uncertainties, assumptions and other important factors, many of which are beyond the control of the Responsible Entity. The Responsible Entity cannot and does not give any assurance that the results, performance or achievements expressed or implied by the forward-looking statements will actually occur and investors are cautioned not to place undue reliance on these forward-looking statements.
| | |
| --- | --- |
| Acquisition date | 28 September 2014 |
| Contract purchase price | $637,000 |
| Original listed price | $775,000 |
| Discount to listing price | $138,000 |
| Independently appraised price | $720,000 |
| Independently appraised price | $1,442,500 |
| Occupancy at purchase date | 4% |
| Finance terms | All cash |
| Gross Building Area | 18,700 sq ft (1,737 sq mtrs) |
| Land size | 45,000 sq ft (4,180 sq mtrs) |
| At purchase estimated net operating income | -$20,855 |
| At purchase estimated cap rate | -3.27% |
| At purchase estimated cash on cash return | -3.27% |
Further Notes:
Currency: All numbers are shown in USD. Returns shown have not been translated into Australian dollars as the exchange rate varies. A AUD:USD exchange rate below AUD1:USD1 will increase the percentage return. A AUD:USD exchange rate in excess of AUD1:USD1 will decrease the return.
Management costs: Returns shown above include US management costs, but exclude the management fee charged by the Responsible Entity (1.98% per annum of Gross Assets).
Returns: Returns prior to the property being stabilized are expected to be lower than those forecast above as once off due diligence costs are absorbed, and as less income is received from vacancies as at purchase date. Unless otherwise noted, properties are expected to be stabilized within 12 months of acquisition.
Aerial Picture:
---
More information on key terms:
---
| | |
| --- | --- |
| Estimated insurance replacement cost: | The estimated cost to rebuild the property in the event of a total loss. The number is calculated via discussions with a independent insurance broker and considers the age and construction type / quality of the building. |
| Net operating income: | Operating income – operating expenses |
| Capitalization rate: | (Net operating income ÷ Purchase price) × 100 |
| Cash on Cash return: | (Annual cash back ÷ Cash down) × 100 |
| At purchase capitalization rate: | Using unaudited management forecasts, the estimated capitalization rate at purchase date. |
| At purchase cash on cash return: | Using unaudited management forecasts, the estimated cash on cash return at purchase date. |